The rising value of the most overlooked title in Estonia: Strategic Planning
Senior Strategic Planner Nilay from Zavod Advertising has marked down her key takeaways following her attendance at the Making Sense 2022 conference. She highlights that the event had a refreshing focus on the value of strategy and the importance of data interpretation, thanks to the brilliantly picked keynote speakers. "I hope that the industry leaders can benefit from this momentum to take a moment and reconsider the value of strategists in the Estonian advertising ecosystem."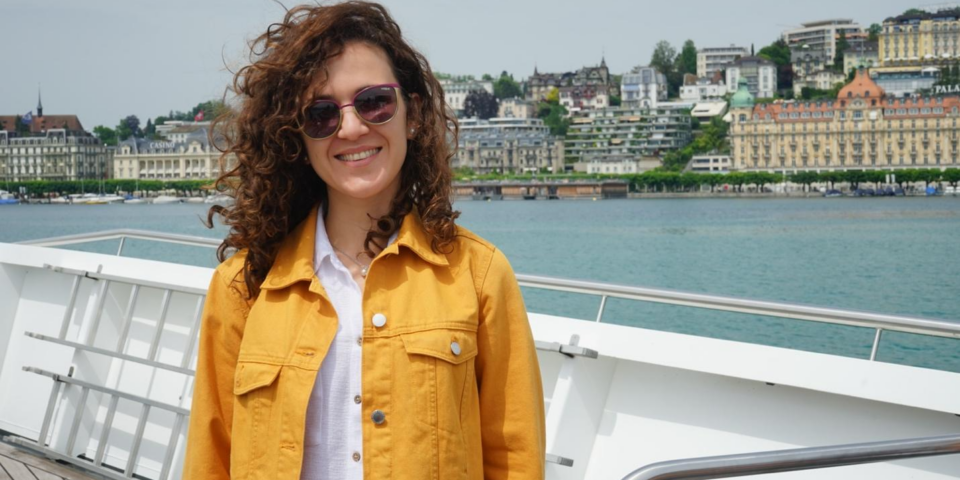 Last week, I attended Making Sense 2022 Conference. It was a wonderfully organised event with a heavy focus on the value of strategy, and the importance of data interpretation – music to my ears so to say.
I was especially looking forward to Zuzana Kabelková's presentation, because having a Strategy Director (Ogilvy) as a keynote speaker in Estonia is truly a rare gem. She nicely introduced herself as a Strategic Planner and then asked the crowd whether they knew what that means. Some people in the room nodded confidently, but most remained still with full of hesitation.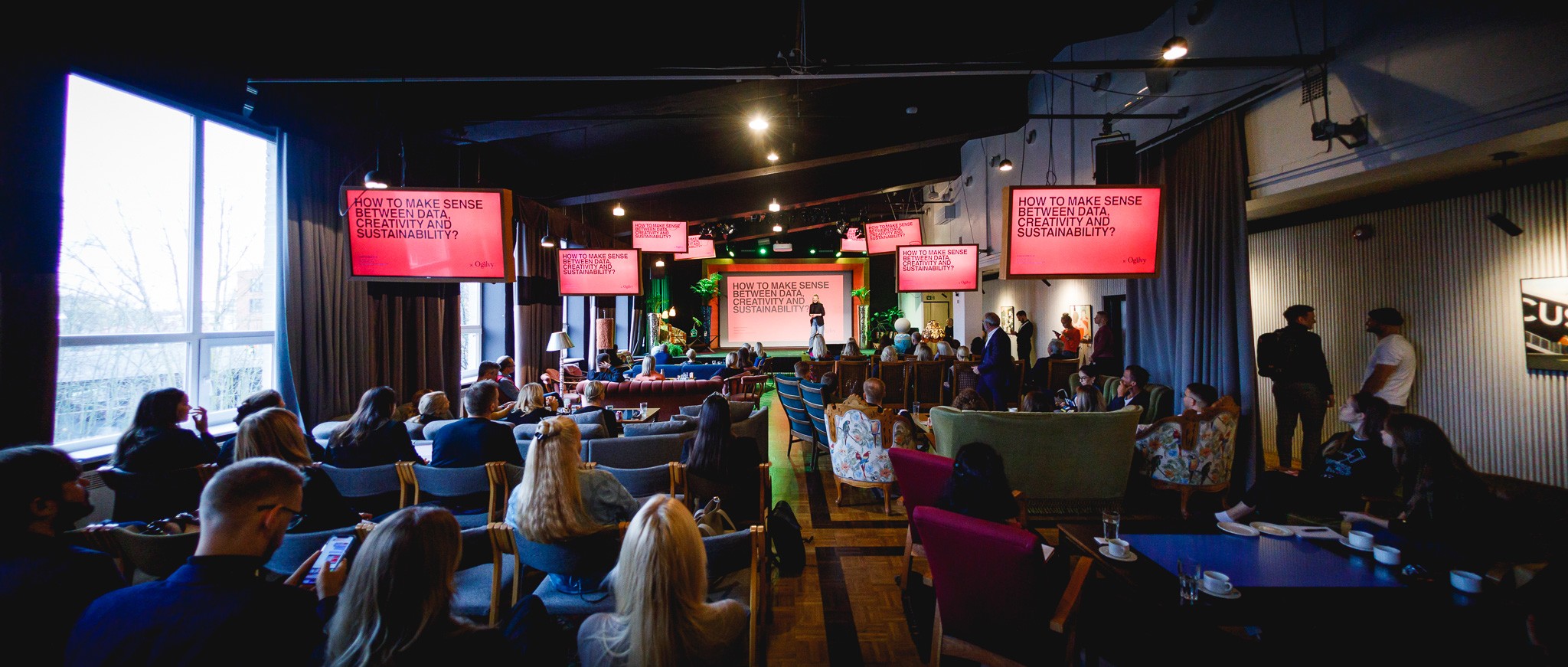 After a beautiful and inspiring presentation, a Q&A session followed. The first question echoed in a room full of the best marketeers and advertisers in Estonia: But, where do you find these insights? Zuzana's initial answer was short and witty: Start with a Strategic Planner.
Sadly, many advertising professionals in Estonia do not know what a Strategic Planner is – nor have they worked with one before. Strategic Planning is a widely known and highly popular profession in many big agencies across the world, from America to England, Germany to Netherlands, Belgium to France, Poland to Latvia, Turkey to India, etc. But, why is it an overlooked title in Estonia?
Let me be clear – as a Strategic Planner myself, I can assure you that the market being small has nothing to do with the need for a strategist. I have proven this hypothesis wrong countless times both to clients and colleagues during my career in Estonia. Strategists do not only amplify client works, but also continuously contribute to the agency's know-how, as we tend to be curious and open-minded professionals who never get bored of learning and teaching something new. I know so many bright Estonians, who are eager to learn rather than assume; and they would make excellent strategists if they were aware of such a career path. (But maybe, first we have to tackle with the "fake it until you make it" mindset. Strategists tend to have a high moral value and loyalty to information – and we don't like faking things.)
Speaking of, I have also met three brilliant advertising students during the conference, two of them were volunteering for the TULI event. They are senior students at Tallinn University, and I was totally dazzled by their smart arguments and youthful vibes. I did my Master's in Advertising in the UK long ago, so I was very curious about the curriculum and course dynamics here – and how the future Estonian advertisers are being raised. They told me that the conference was very refreshing for them as they could finally witness some practical case studies. They were not happy about everything being theoretical at the university, and how they have no idea how to chase insights in order to build an effective campaign. "Unfortunately, they don't teach us such things" one of them said, "We don't even know where to start from to look for insights."
"It all starts with digging insights!" said Hugues Rey, CEO of Havas Media Belgium, as he was putting a heavy emphasis on the importance of information, following an amazing presentation about building meaningful brands. The word "insight" can be confusing for many, though. I have seen many times insight being presented as a factual data – which is very wrong. Insight is a hidden yet familiar truth. It is the big problem that excites you. In other words, "It is the interpretation of big data" as Lennart Hintz, Chief Transformation Officer at MediaCom EMEA stated during his great presentation called "From Guessing to Planning". As I said, the key focuses of many speeches were music to my ears.
To create meaningful brands, we need to deliver what people care to hear and see, instead of creating something artsy and pushing the audience to like it by spamming them. And for that we must become friends with data. But strategists should approach to data not as surface-level facts, but as a reflection of worth-to-explore emotions. Like a compass. A strategist's sole purpose isn't to be an analyst. A strategist is someone who can read the emotions behind the analytical data, extract relevant insights and connect them to juicy value propositions.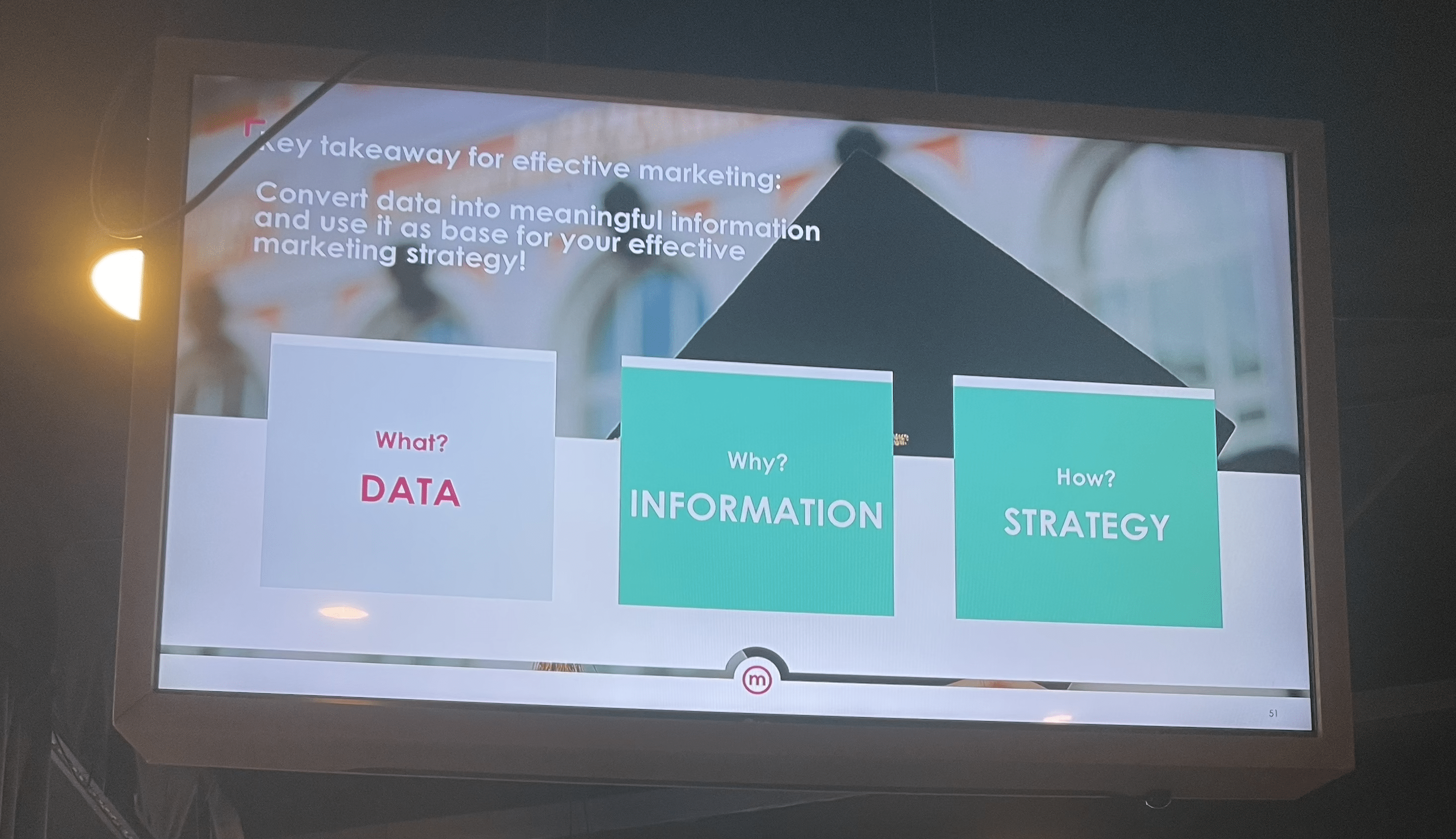 During a coffee break, I approached Gert Lee from Taevas Ogilvy to chitchat about "Strategic Planning in Estonia". They have a very rare and special case, where they have not one, but two strategists in-house, whereas many agencies do not show interest in hiring even one. I surely wanted to hear more about it. 
Gert, incredibly kind and insightful, explained to me that it is because they have relationships with their clients. They sit with clients and plan the whole thing from A to Z, like partners; and strategic input is obviously vital. This is what we aim at Zavod as well –  replacing one-shot actions with long-term impacts. So, before creating Strategic Planning vacancies mindlessly, perhaps we should start by questioning how we position our agencies for clients. 
I actually hear more and more agencies desire to rebuild themselves differently. I hear credible advertisers are forming new agencies with a keen focus on strategy and long-term relationships with clients. I also hear the Creative Strategist title is gaining popularity, even though the title is rather monopolised by agency owners/partners without offering career opportunities for young advertisers. Regardless, some things are changing for the better.
I am very glad that TULI put together such a great event, that might accelerate this change. I suggest we benefit from the momentum and get together as all strategists in Estonia to cultivate a better and improved advertising ecosystem, where strategic planning is more developed, acknowledged and valued. Zavod's doors are always open for gatherings with fellow strategists and creating something meaningful for the sector. Just reach out to me, if you are interested.  
Finally, let's remember what Jef Richards once said: "Creative without strategy is called 'art'. Creative with strategy is called 'advertising'".

Hear hear!

Author: Nilay Rammul, Sr. Strategic Planner
About Nilay

Nilay is a Strategic Planner with 10+ years of experience in international companies as well as leading advertising networks such as Saatchi & Saatchi, Grey, and BBDO. She has a strong background in analysing market trends and consumer insights, monitoring competitor analysis and building differentiating brand positioning, spotting the pain points, and building creative attack strategies to create sustainable and meaningful brands.
She holds an MA in Marketing & Advertising Communications, obtained from Bournemouth University, UK. She has worked as the key strategist for brands like Milka, Cigna, Seesam Insurance, RedBull, Jacobs, Sbarro, PepsiCo, Mars, Põltsamaa, World Cleanup Day, Green Tiger Foundation, TAI and many more. She was a part of the strategy team that won 11 Effie Awards Turkey in 2015, right before she moved to Tallinn with her Estonian husband. She is currently working at Zavod Advertising and giving occasional consultancy to the Strategy Department of Magic (former Nord DDB Latvia) about local insights for Baltic level brands.