Cannes Lions | Suur ülevaade: maailma parimad reklaamfilmid
Heidame pilgu peale maailma kõige säravamatele reklaamfilmidele. Toome teieni tänavusel Cannes Lions'il Grand Prix ning kullad võitnud klipid.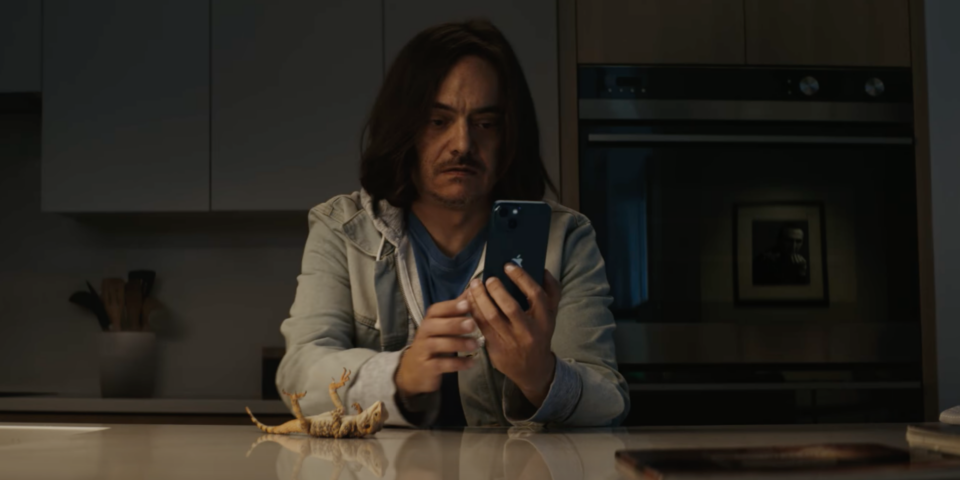 Välireklaamide lühitutvustused on inglise keeles, nii nagu need konkursile esitati.

Relax, it's iPhone – R.I.P. Leon
Category: Consumer Goods

Section: TV / Cinema Film: Sectors

Award: Grand Prix

Brand: Apple

Entrant: Apple, Cupertino
To introduce the new "unsend messages" feature for iPhone, we enlisted the highly sought-after acting finesse of Leon, the lizard. Leon tactfully plays the role of "dead lizard" while his entrusted guardian frets over the worst thing that could possibly have happened. He had one job.
In the background, the slowed chords of Hanni El Khatib's "Alive" hang awkwardly with nothing but our guardian's anxiety filling the silence between. He dispatches the fatal news. Then, as if waking from the dead, Leon spins over and Hanni rejoices "I can't believe I'm alive, spun around, flipped upside down, I'm alive".
The iMessage is frantically unsent and our guardian's career as the neighborhood lizard-sitter lives to see another day.
The Last Photo
Category: Corporate Purpose & Social Responsibility

Section: Culture & Context

Award: Grand Prix

Brand: ITV X Calm

Entrant: adam&eveDDB, London
In 2018, we created Project 84 for mental health partners CALM (Campaign Against Living Miserably) and ITV (UK's largest commercial TV station) putting suicide firmly on the national agenda.
Six years later, following years of Covid lockdowns and an unprecedented cost-of-living crisis, the UK suicide rate was rising at an unprecedented rate. New data revealed that 125 people were taking their own lives, every week.
The film shows smiling people in their personal home videos. Once the film nears its conclusion, a title reveals that the clips are all the last videos of people who later died by suicide, demonstrating that "suicidal doesn't look suicidal".
At the end of the film, viewers are directed to CALM's website to discover practical tools that will help them prevent suicide themselves.
Relax, it's iPhone – Action Mode
Category: Consumer Goods

Section: TV / Cinema Film: Sectors

Award: Gold

Brand: Apple

Entrant: Apple, Cupertino
One of iPhone 14's latest camera features is Action mode: a stabilization setting that turns shaky handheld video recordings into silky smooth footage. The challenge was to put Action mode into the hands of a relatable protagonist in an entertaining scenario. A children's school field day race provided the ideal setting, with a highly determined mother as the hero that viewers could root for, perhaps even more than the boy she's filming. She'll stop at nothing to get the shot, sprinting along the sidelines, leaping cooler boxes and elbowing parents out the way to keep pace with her son. It's ultimately a product demonstration of contrast: perfectly stable footage of the boy running the race, completely at odds with his unstable iPhone-wielding mom.
Proudly Second Best
Category: Consumer Goods

Section: TV / Cinema Film: Sectors

Award: Gold

Brand: IKEA

Entrant: David, Madrid
Despite IKEA being the first option that parents choose for children's furniture, it is not the first choice when it comes to kid's choice, since they always prefer to be with their parents. The brief was to highlight to parents the wide selection of children furniture that IKEA offers. The main objectives were to highlight the products and create an emotional bond, especially with first-time parents.
With a limited budget, we were able to create a campaign that had an emotional impact not only on our clients, but on all parents in the selected regions all across audiovisual, social, OOH and printed media.
Uber Eats 'Embrace the Art of Doing Less'
Category: Consumer Services / Business to Business

Section: TV / Cinema Film: Sectors

Award: Gold

Brand: Uber Eats

Entrant: Mother, London 
In the UK food delivery category, people jump between providers because in their eyes we are all the same. Simultaneously, most competitors continue to focus on promotion and rational messaging to convince consumers to choose them, while also dominating in media spend. For this new brand campaign, we asked how could we make people prefer us in a commoditized market without any major differentiation?
The nation is facing an epidemic of pressure to be productive. From time-saving hacks to making every second count, we're bombarded with reminders that the goal is always to achieve more, more, more. Uber Eats wanted to take hustle culture off its pedestal and instead shine a light on the simple enjoyment of doing less every once in a while.
#PERIODSOMNIA
Category: Healthcare

Section: Online Film: Sectors

Award: Gold

Brand: Bodyform/Libresse

Entrant: AMV BBDO, London
Libresse is a challenger brand, #5 globally, behind the P&G giant Always. We're outspent and dominated in store. In this hyper competitive environment, we had to showcase how our products were superior. To do this, we decided to focus solely on the night. We believed that if a brand can protect you all night, it can surely protect you during the day (when women+ have more control over their bodies and opportunities to change their protection).
Competitor communications consisted of stereotypical depictions of women sleeping soundly on their periods, not a hair out of place. These representations, along with wider culture's sexualisation of women in bed, masked the reality of night-time on your period. We therefore set ourselves the objectives of connecting meaningfully with women around their periods at night and gaining our fair share of market by shining a light on the reality of periods at night.
PAPA
Category: Media / Entertainment

Section: Online Film: Sectors

Award: Gold

Brand: Canal+

Entrant: BETC, Paris
The film takes place in a hospital room where a family has come together to say goodbye to their dying father/grandfather. The daughter tells her father that they are all there for him and his grandson will play his favourite piece on the violin. As he plays, the signal on the hospital monitor flatlines and the elderly man seems to have passed. His heart suddenly starts again but the monitor keeps stopping and starting and the family are getting more upset. The film ends on a dark unexpected twist.
Women's Aid – He's Coming Home
Category: Viral Film

Section: Viral Film

Award: Gold

Brand: Women's Aid

Entrant: House 337, London
Domestic abuse cases rise by up to 38% during major football events. So for 1.6 million women living with domestic abuse in the UK, the World Cup is a time of fear not celebration. And 2022 saw the first ever winter tournament. This was significant because the cold weather and dark nights meant more abusers would be at home rather than the pub, posing an even greater risk to women. Women's Aid, a small domestic abuse charity, needed the entire nation to support these women. With no budget and no media spend, they needed an idea to cut through, something that would resonate specifically with an English audience, to get the entire nation talking & sharing the vital support information to help the women at risk.