Cannes Lions | Suur ülevaade: maailma kõige säravamad välireklaamid
Heidame pilgu peale maailma kõige säravamatele välireklaamidele. Järgnevad tööd, mis võitsid loovfestivalil Cannes Lions 2022 välireklaami kategoorias kuldlõvid. Head nautimist!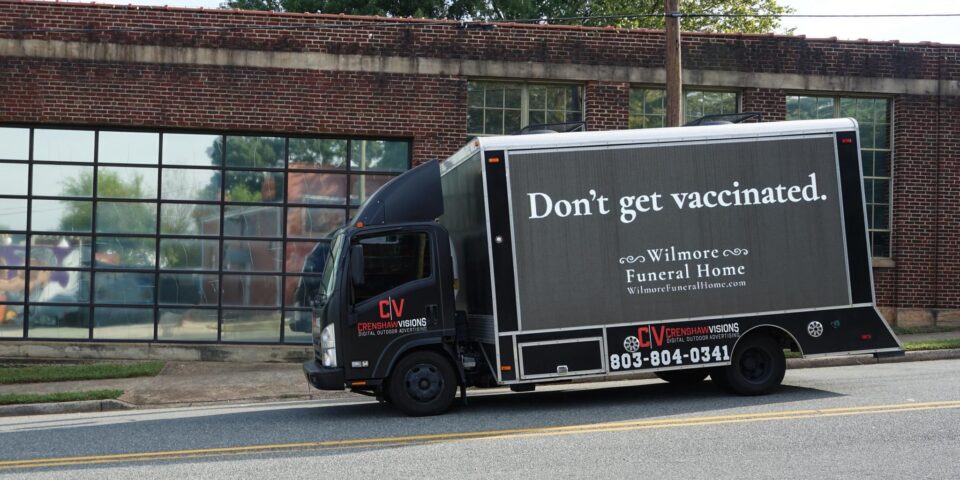 Välireklaamide lühitutvustused on inglise keeles, just sel kujul, nagu need konkursile Cannes Lions esitati.
LIQUID BILLBOARD
Category: Cultural Insight
Section: Culture & Context
Award: Grand Prix
Brand: Adidas
Entrant: Havas Middle East Dubai
***
Category: Special Build
Section: Ambient & Experimental
Award: Gold Lion
Brand: Adidas
Entrant: Havas Middle East Dubai
Despite MENA region being surrounded by beautiful beaches and pools, water activities have a limited appeal to women. Whilst other sports have adapted their product ranges to cater to the needs of women in MENA, the swimwear category hasn't.
Adidas believes that sports belong to all. On our mission to strive for inclusivity and closing the gender gap in sports, the brand created a new line of modest swimwear designed to achieve the perfect balance of fit, features, performance and coverage. The goal was to offer swimwear for all women in MENA regardless of shape, ability or belief because nobody should be prevented from enjoying the benefits of being in and around the water.
While globally, 32% of women don't feel comfortable wearing a swimsuit at a public beach or pool, in MENA the number is 88%.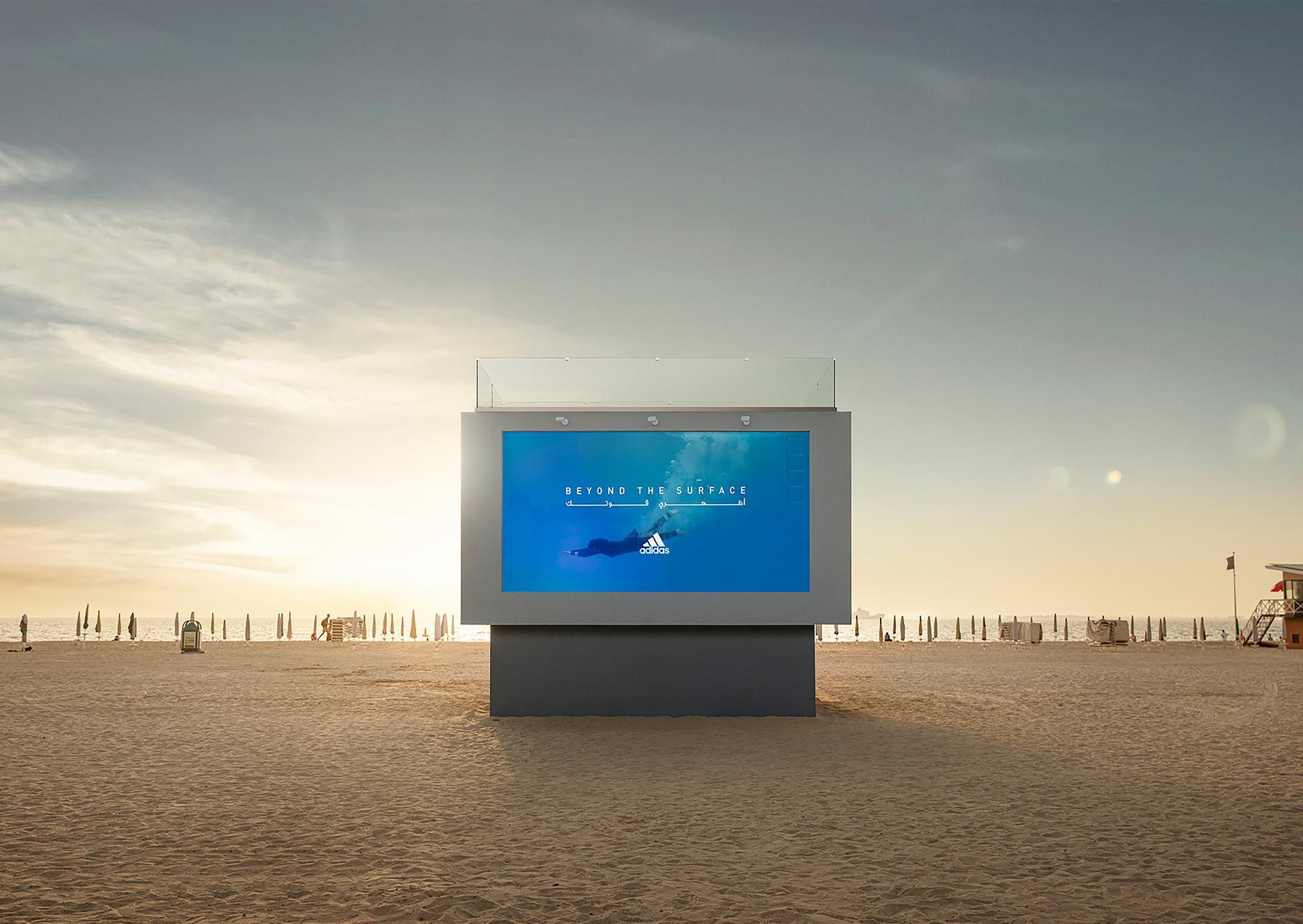 BETTER WITH PEPSI – MCDONALDS, KFC, WENDY'S
Category: Food & Drink
Section: Billboards
Award: Gold Lion Campaign
Brand: Pepsi
Entrant: PepsiCo Purchase
To understand U.S. consumers' preferences, Pepsi commissioned a third-party taste test to discover how burgers from three U.S. chains paired with different beverages. The results: participants preferred Pepsi over Coke.
An unspoken cultural truth was tapped into for the campaign, which is that for 30+ years, the top three U.S. burger chains have denied consumers the opportunity to enjoy their burgers with Pepsi due to U.S. exclusivity deals with Coke.
#BetterWithPepsi came from this insight. We decided there needed to be an unmissable kick off moment so big that even those U.S. burger chains that normally don't pour Pepsi, and all the soda drinkers who eat there, couldn't help but see.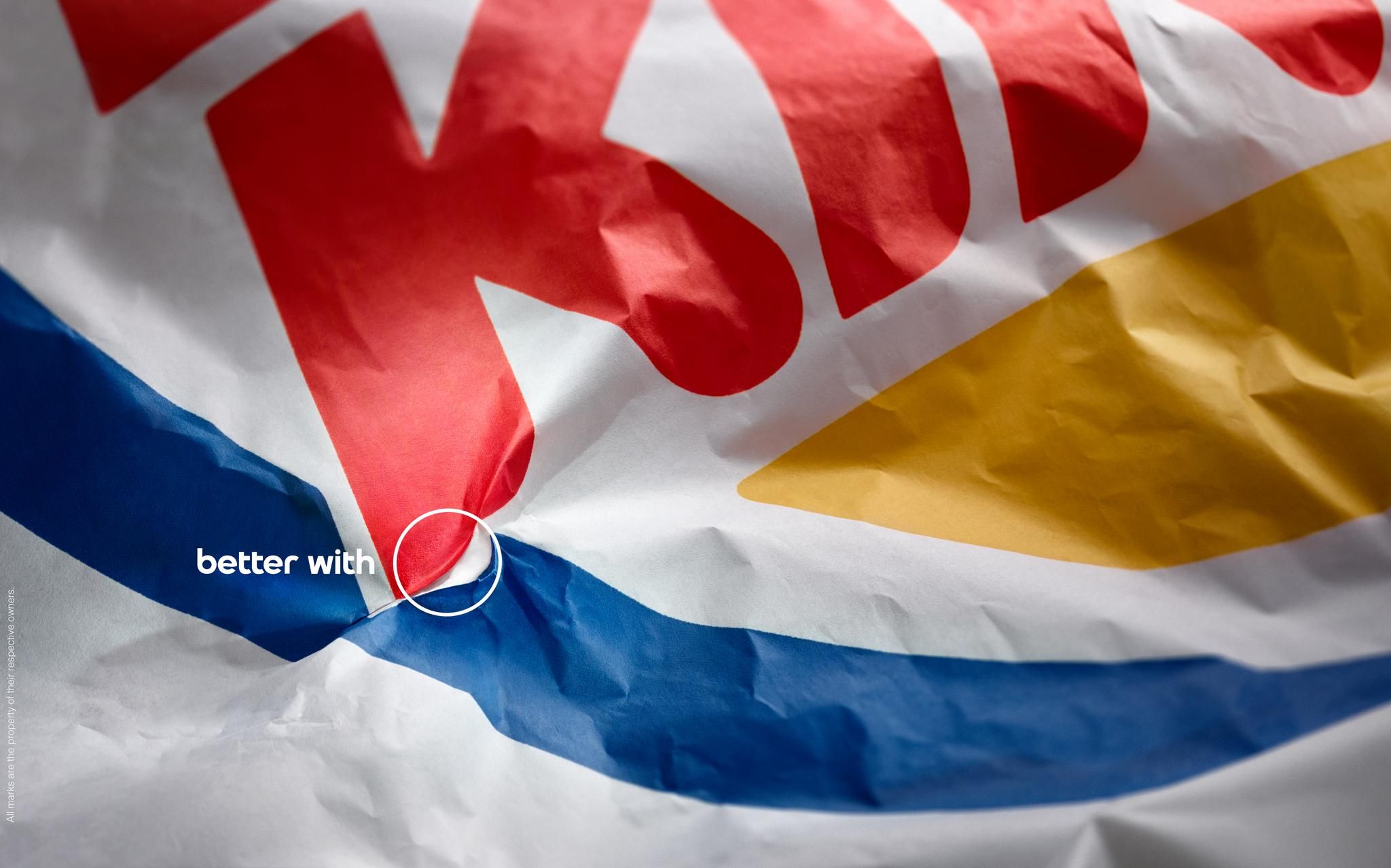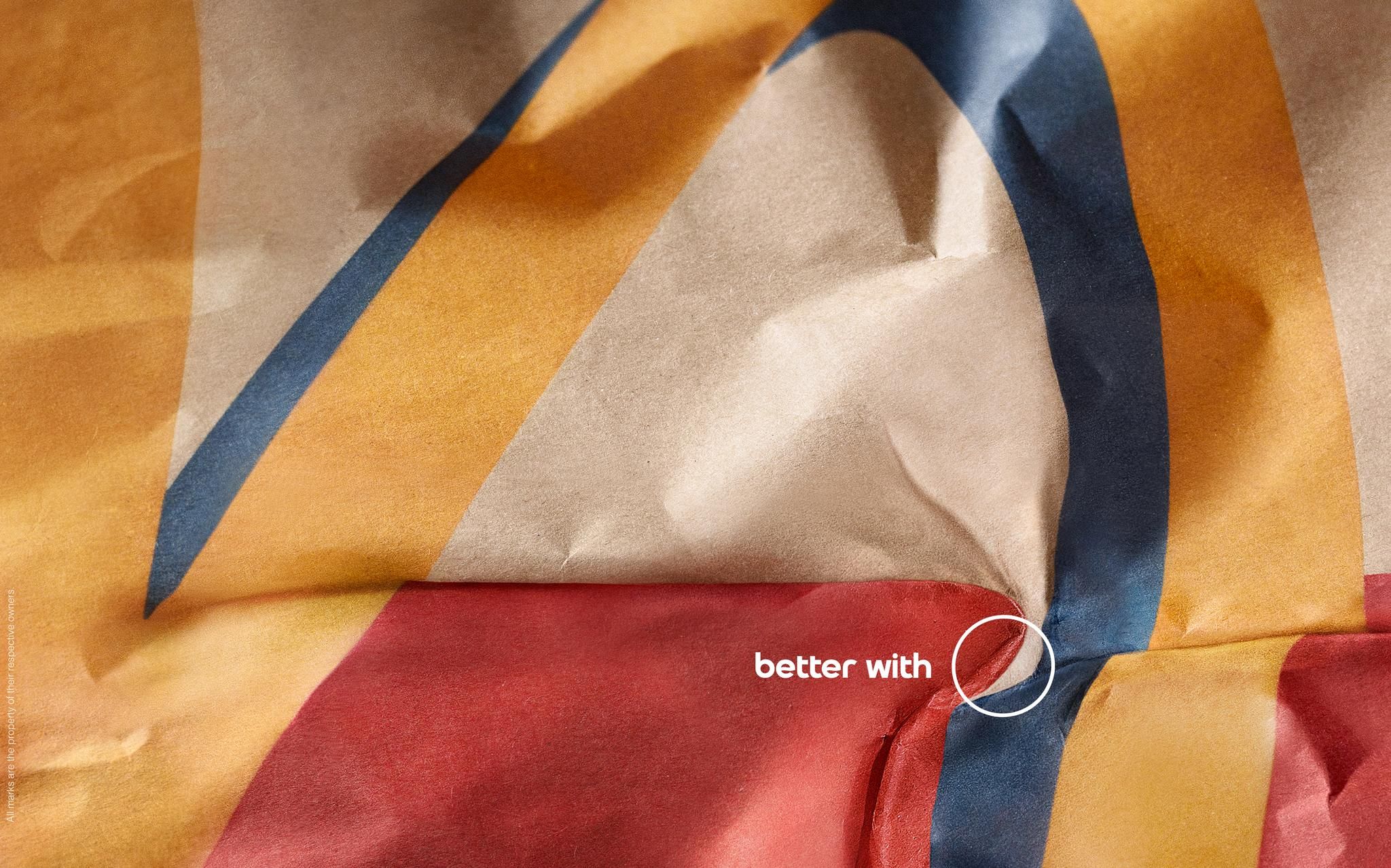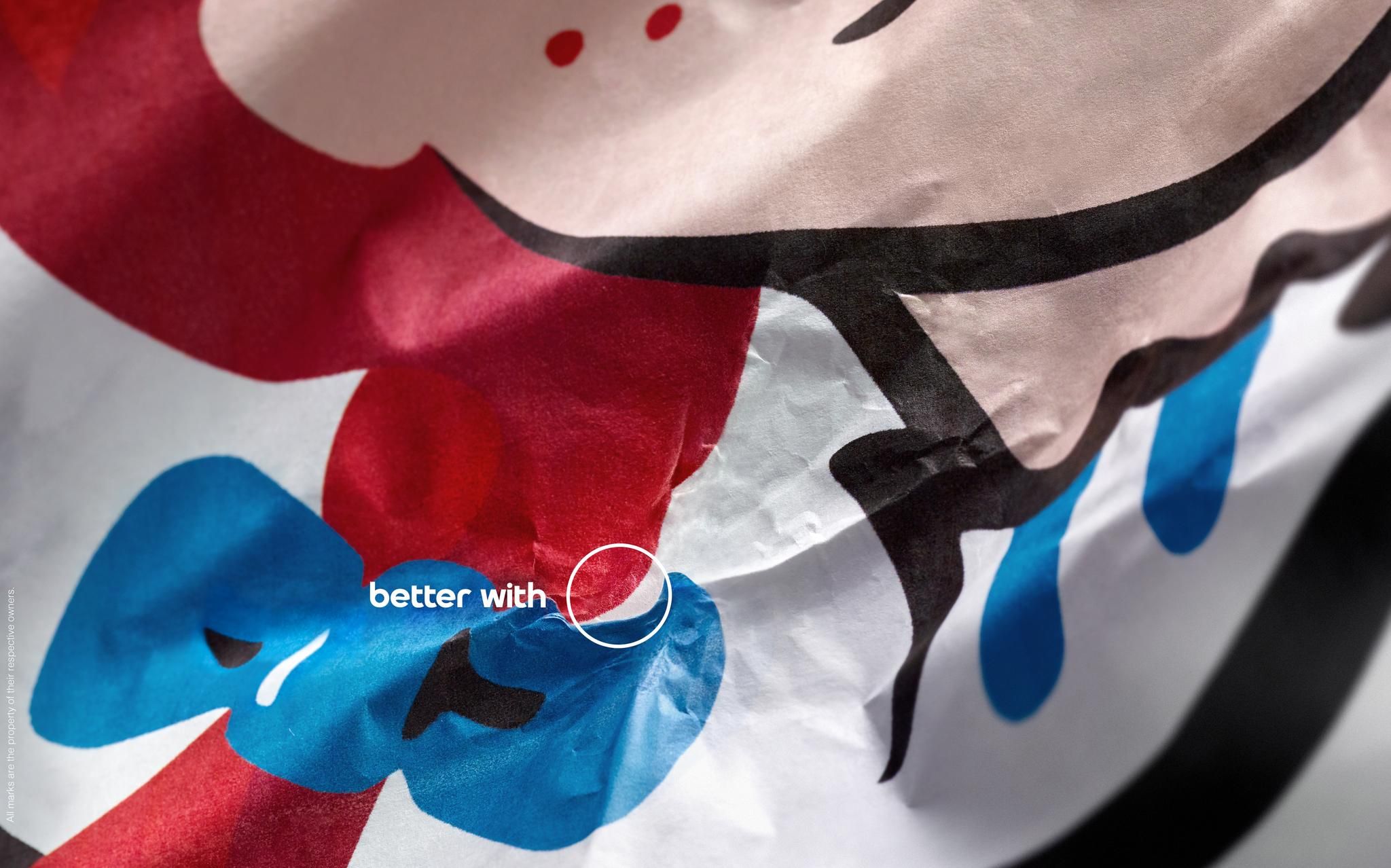 THE ART OF STEALING
Category: Media/Entertainment
Section: Billboards
Award: Gold Lion
Brand: Netflix
Entrant: Gong Gliwice
The 'Lady with an Ermine' by Leonardo Da Vinci is the most valuable painting in Poland, kept safely at the National Museum in Krakow. Its value is estimated at EUR 300 million.
What draws attention in this masterpiece is the Lady's necklace of black pearls. One that could easily tempt a legendary thief, Arsene Lupin. To promote S2 of Lupin, we mastered the first heist ever attempted on a painting: we stole The Lady's necklace.
In an unprecedented partnership, we have teamed up with the Krakow Museum and exhibited a replica of the famous painting … but without the necklace. We also displayed "The Lady…" without the necklace on the Museum's facade and sparked conversation on Social Media. The next day we revealed that Lupin was behind the theft. The thief appeared on OOH, right in front of the Lady, holding the stolen necklace with a short signature "MERCI MADAME".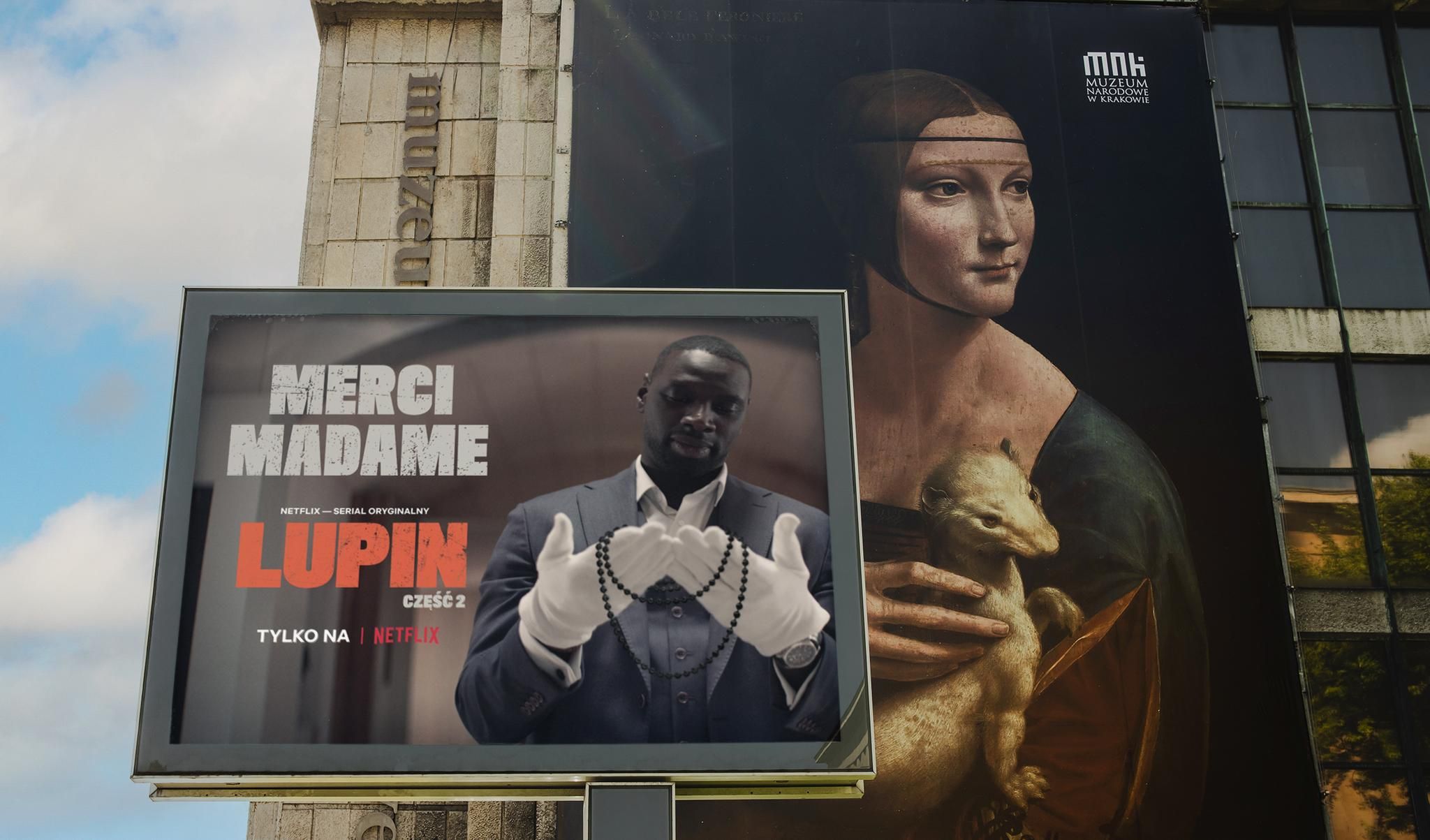 SCRATCHBOARDS
Category: Promotional Items & Printed Media
Section: Ambient & Experimental
Award: Gold Lion
Brand: Activision
Entrant: David Madrid
We partnered with Birdhouse and created the Scratchboards: limited-edition decks inspired by lottery scratchcards. They have everything a scratchcard should have: metallic colors, lucky charm symbols, good-luck sayings and, last but not least, hidden prizes. With special paint, we created a top layer that can be scratched off to reveal a hidden second layer with in-game reward codes on it. So, the more you skate, the luckier you get.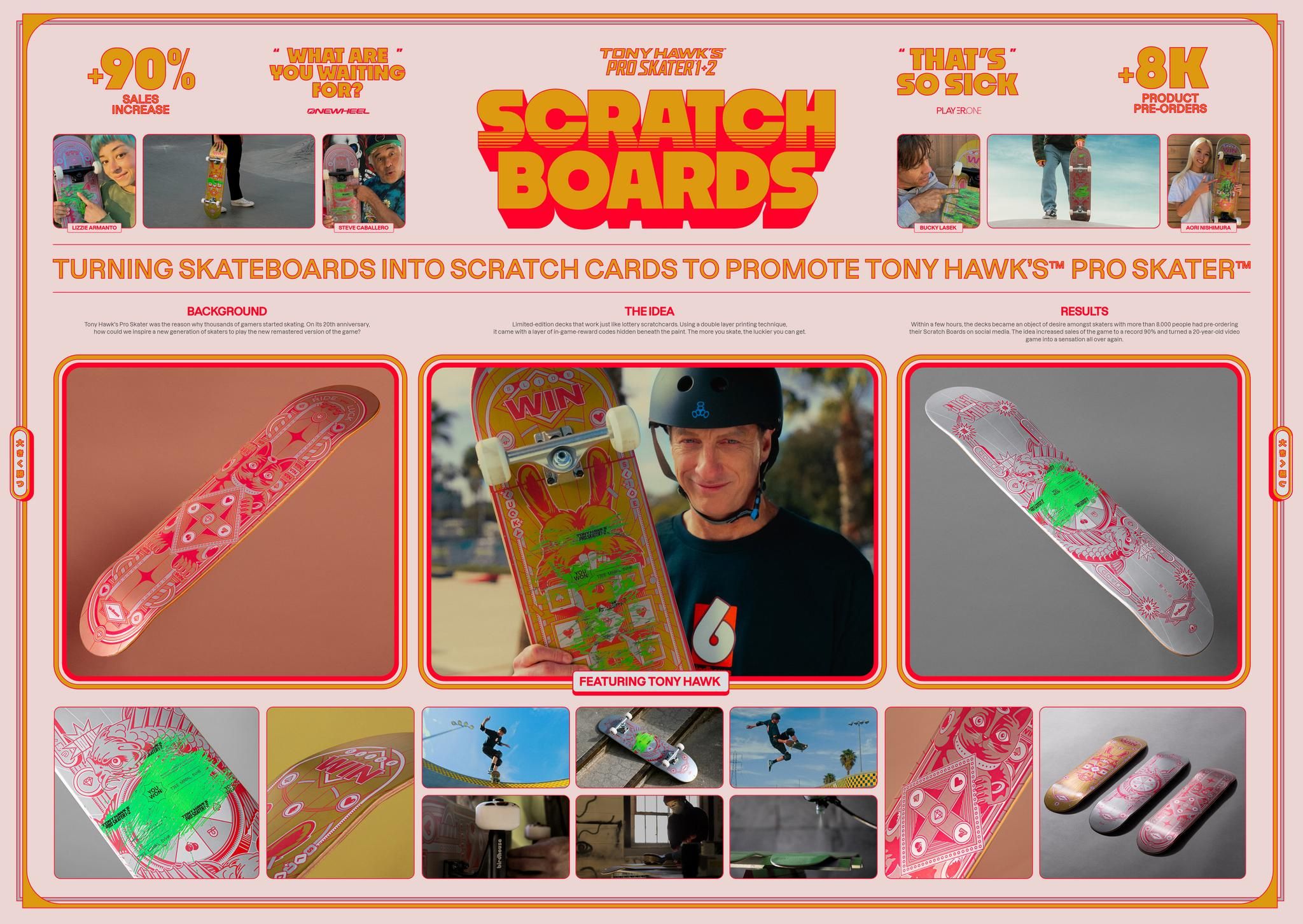 THE REFUGEE JATOBA
Category: Special Build
Section: Ambient & Experimental
Award: Gold Lion
Brand: Institutional
Entrant: Africa DDB Sao Paulo
To escape the war against deforestation, for the first time in history, an Amazon tree filed an official request for refuge before Brazil's foreign embassies. The letter with this asylum application became OHH, where an animation highlighted the main reasons for this request drawing the public's attention. These OHH were strategically implemented in the vicinity of the embassies, right in the path of the ambassadors and other embassy officials, as well as, of course, attracting the attention of the people passing by.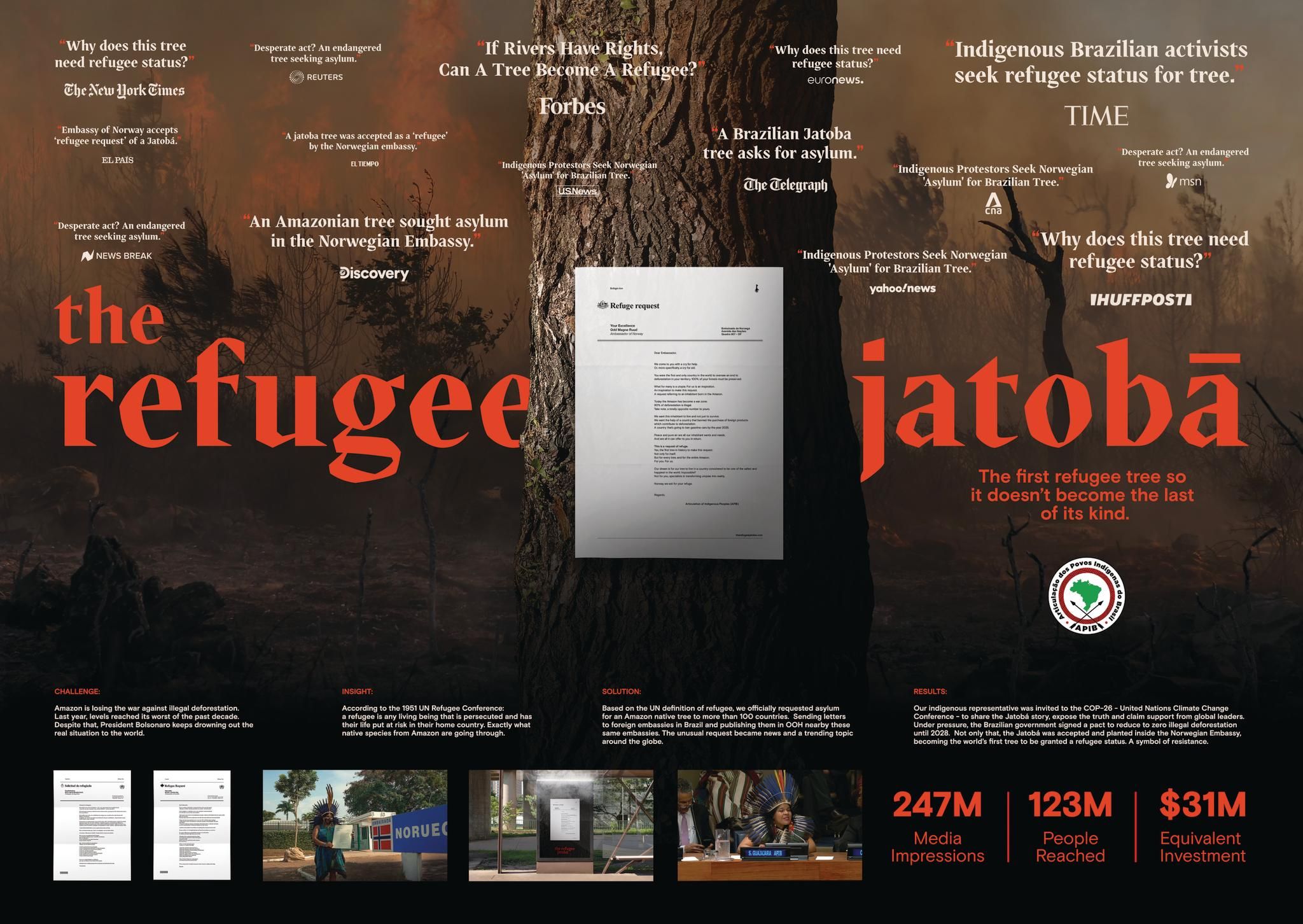 THE ART OF SELF EXAMINTION
Category: Live Advertising and Events
Section: Ambient & Experimental
Award: Gold Lion
Brand: Macma
Entrant: David Buenos Aires
For the first time, we made a museum allow works of art to be touched in order to raise awareness about the importance of early detection of breast cancer. More than 10,000 people were able to interact with specially intervened works by Rubens, Rembrandt and Rafael, performing the self-examination technique on them in order to learn how to detect the symptoms of breast cancer through palpation.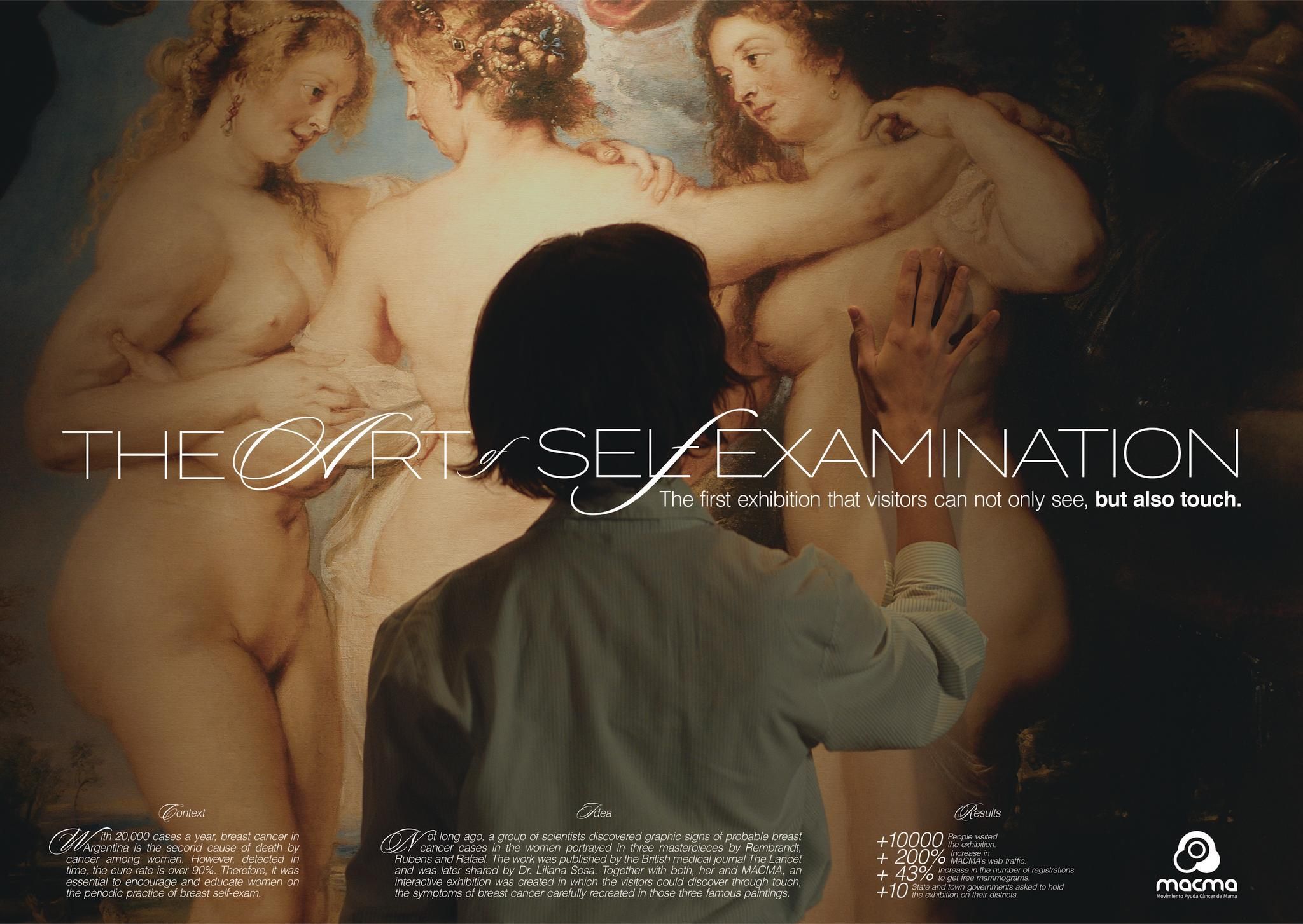 NONARTIFICAL MEXICO
Category: Single-market Campaign
Section: Culture & Context
Award: Gold Lion
Brand: Burger King
Entrant: We Believers Brooklyn
BURGER KING is the second largest fast food hamburger chain in the world. The original HOME OF THE WHOPPER, BURGER KING operates more than 17,000 locations in more than 100 countries and U.S. territories. Nearly 100 percent of BURGER KING restaurants are owned and operated by independent franchisees, many of which are run by families that have owned the business for decades.
And Mexico is the most important country in the region, marking a turning point in the category.
WILMORE FUNERAL HOME
Category: Breakthrough on a Budget
Section: Culture & Context
Award: Gold Lion
Brand: Starmed Healthcare
Entrant: Starmed Healthcare Charlotte
The media spend was $0. The cost of renting the mobile billboard was $750. The cost of purchasing WilmoreFuneralHome.com was $11.99. The total cost of this campaign was $761.99.
In late 2021, vaccination rates in North Carolina were dropping as the Delta variant surged.
To promote the importance of vaccines, this mobile billboard drove around Charlotte, NC during the Panthers/Saints football tailgate on September 19th. WilmoreFuneralHome.com drives users to StarMed Healthcare, where they can quickly and easily sign up for a Covid vaccine.
The results: WilmoreFuneralHome.com had over 266,000 page views in less than a week. StarMed Healthcare had their highest web traffic day ever, with a 421% increase in views.
Wilmore Funeral Home was covered in the Washington Post, The New York Times and CNN and had news coverage in over 60 countries.
Most importantly, StarMed had a 22% increase in vaccine appointments the week after the billboard ran.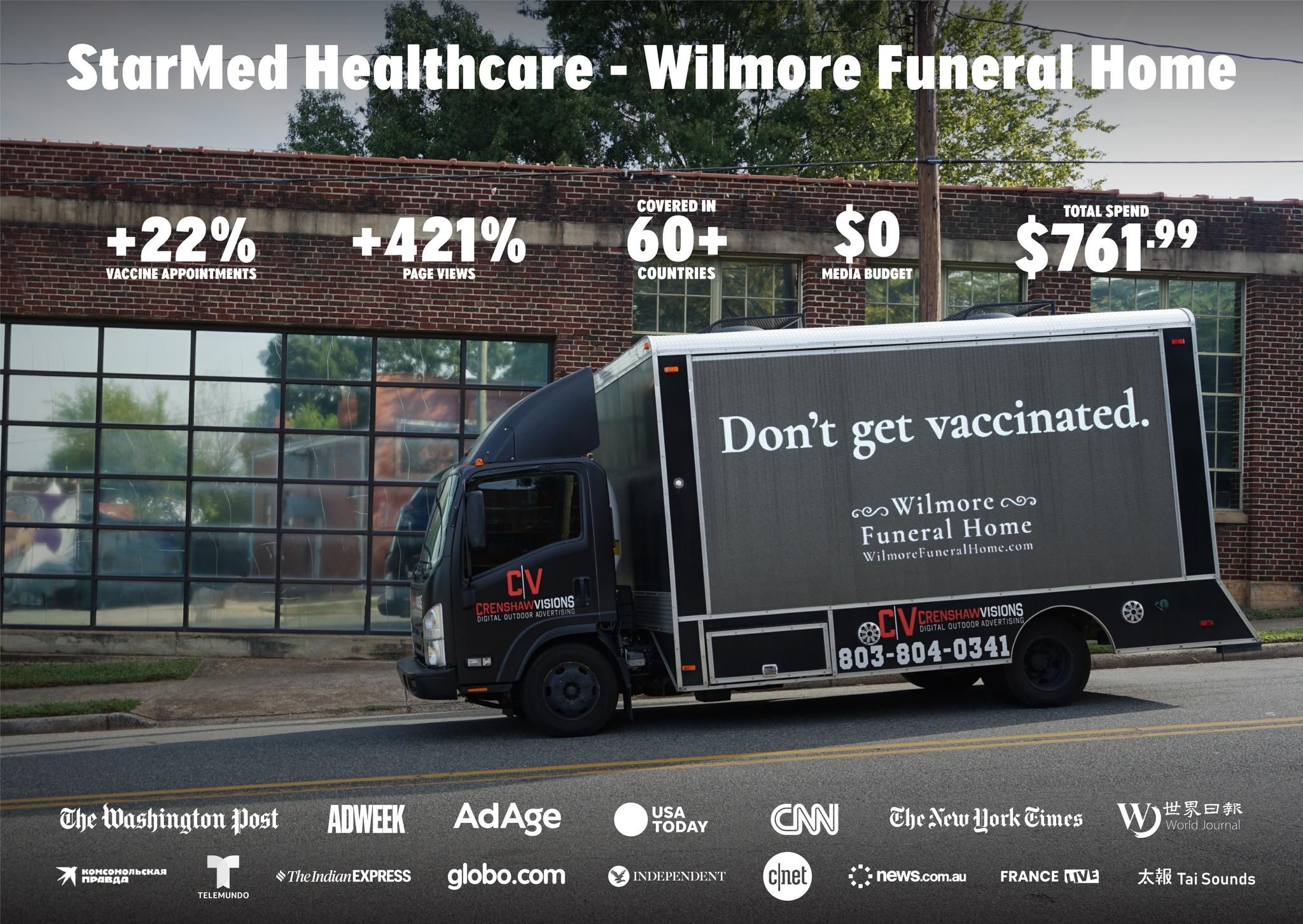 FLAGS OF FENEROSITY
Category: Corporate Purpose & Social Responsibility
Section: Culture & Context
Award: Gold Lion
Brand: Cadbury
Entrant: Ogilvy Singapore
The world may seem like a selfish place, but Cadbury believes there's a glass and a half of generosity in everyone. The brand's purpose is to unleash people's natural generosity to solve real-world issues and make the world a better place.
In a time when thousands of families in Malaysia were left without money and food in a lockdown, Cadbury activated the generous instincts of Malaysians to help those struggling in the pandemic.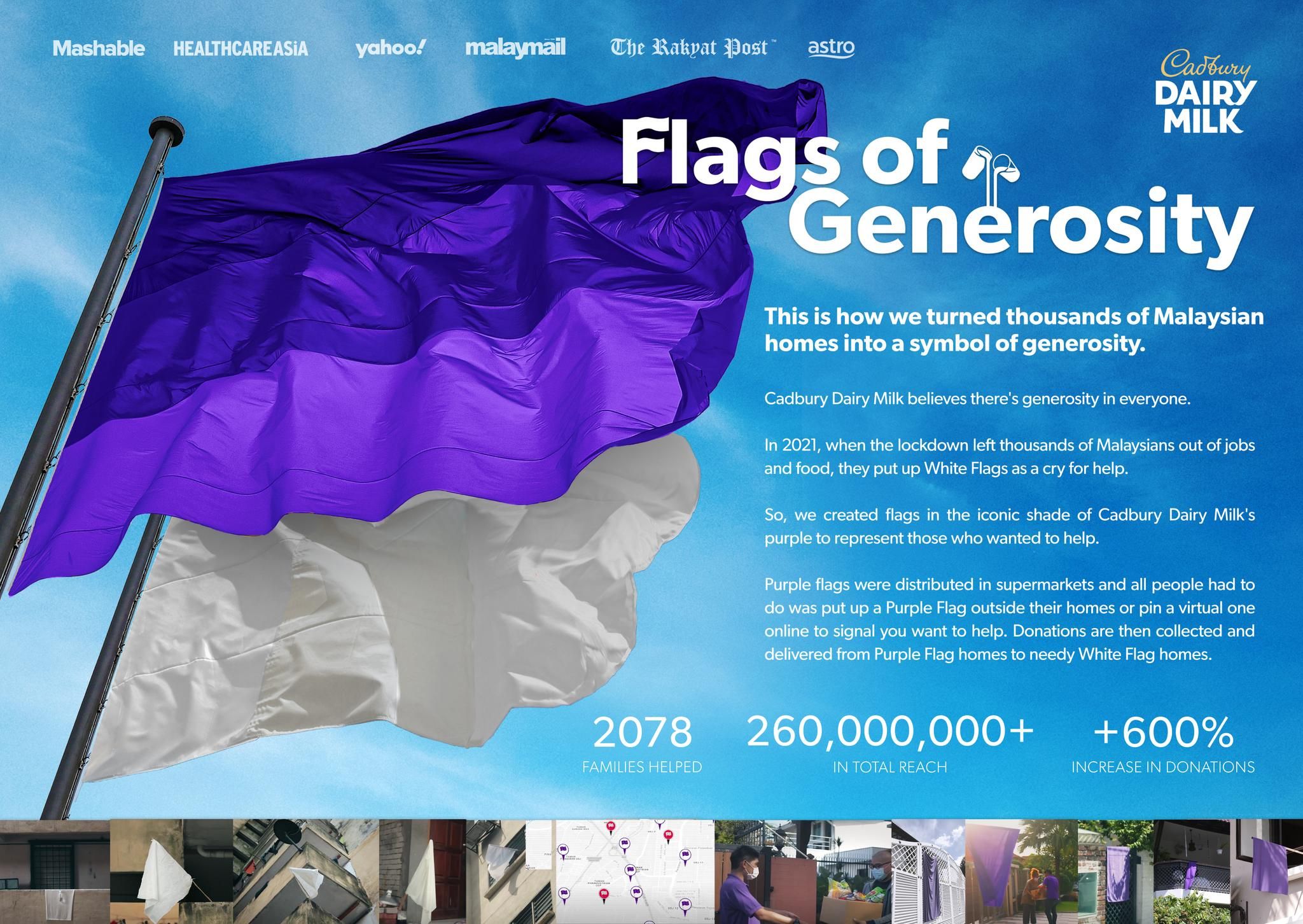 PLASTIC FISHING TOURNAMENT
Category: Corporate Purpose & Social Responsibility
Section: Culture & Context
Award: Gold Lion
Brand: AB InBev/Corona
Entrant: We Believers Brooklyn
Corona has been committed to the sea and its preservation since the very beginning, but its awareness and beach cleaning platforms are no longer enough. That's way the brand decided to take its commitment deeper into the sea than ever.