Elisa
ELISA – BRIMMING WITH EXPERIENCES
Elisa Eesti AS is part of the Elisa Group and is the market leader in the private user segment of telecommunications services in Estonia. Elisa Eesti offers entertainment, information technology and telecommunications services, as well as secure network and data center solutions.
The goal of the large enterprise with more than 1,000 employees is to become the largest communication and entertainment company in Estonia. Elisa offers customers mobile, fixed internet and TV services, as well as exclusive in-house TV content on the Elisa Huub platform.
For companies and the public sector, Elisa Estonia's business customer unit helps to increase efficiency and security through network and IT infrastructure solutions. The company's turnover in 2020 was €180 million.
Since 2014, Elisa has been using a quality management system that meets the requirements of the international ISO 9001 standard, which supports the following values:
customer focus – we focus on things that are important to the customer; 

responsibility – we keep our agreements and promises;

innovation – we learn from mistakes and dare to try new ways of doing things; 

productivity – we are committed to common and ambitious goals; 

cooperation – we support, respect and inspire each other.
Elisa products and services 
Entertainment – on your TV, computer and smart devices.

A strong connection – a wide range of modern mobile and data communication services.

Innovative apps – Elisa Raamat, Elustiil, Põnniradar.

A rapidly evolving network that allows you to enjoy the best internet service.

The latest equipment – a wide range of smartphones, tablets, laptops and accessories.
Conatct: Karin Kanepi,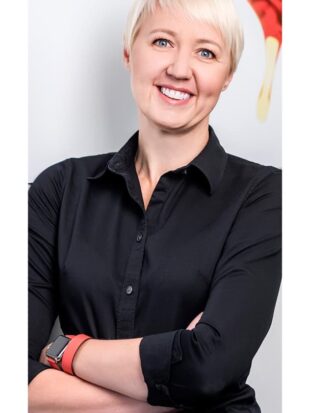 Elisa is a large company that remains in the picture thanks to its active marketing activities. We feel that the success of Estonian marketing is, to some extent, our responsibility. Joining TULI gives us the opportunity to develop the field of marketing. We can have a say in topics that are important for us and, if necessary, initiate various discussions and exchange experiences with colleagues. Katrin Kanepi