Meil on vaja teha brände ja ruumilahendusi, veebe ja sündmuseid, strateegiaid ja teenuseid. Sina võiksid meil aidata kõige selle sees luua ühtseid disainisüsteeme ja tõmmata läbivaid jooni. Kirjuta meile näiteks Täna! P.S. Kuulutus on inglise Keeles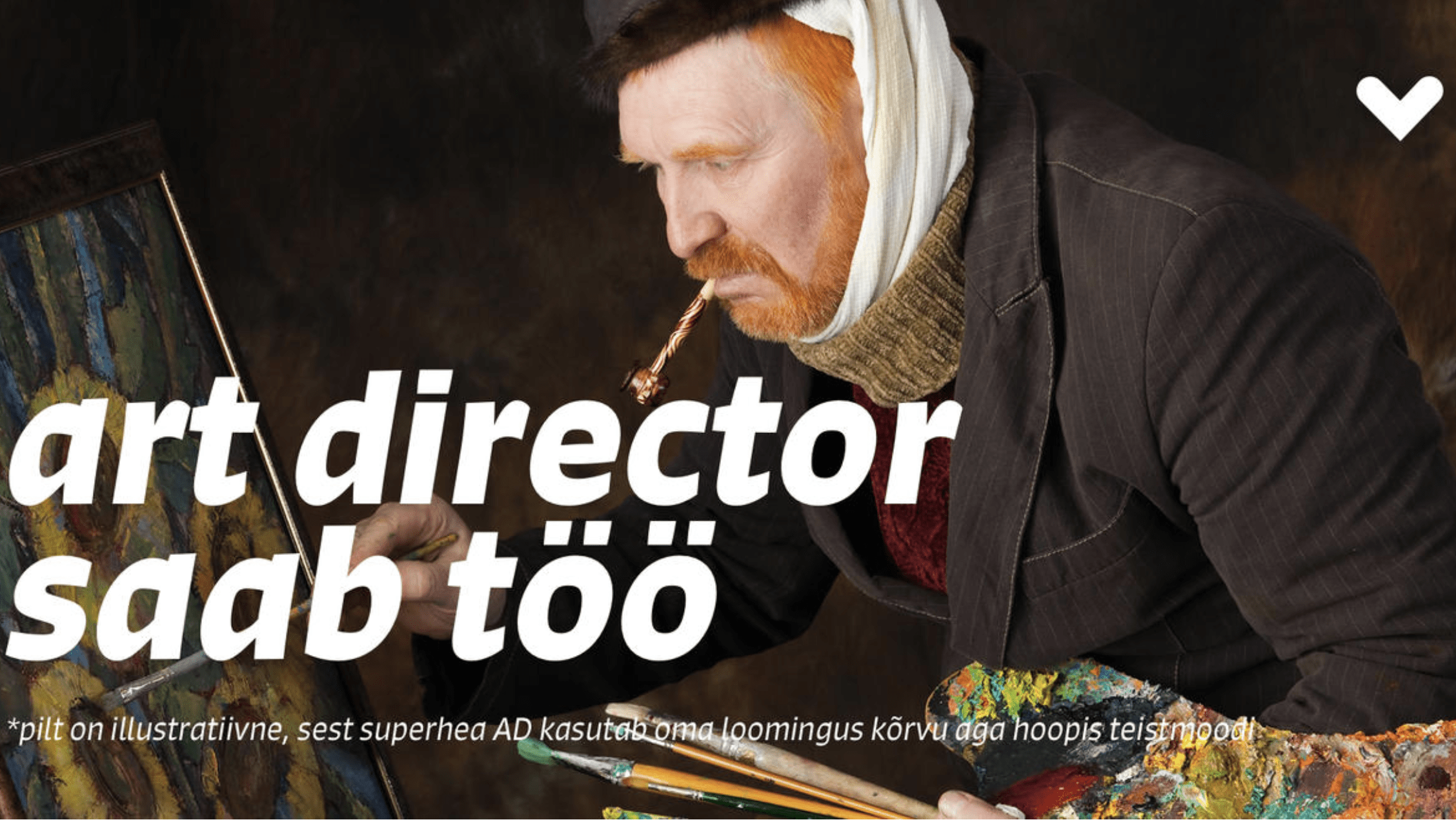 We're looking for an Art Director who wants to build brands and experiences, web applications, and websites with a team of award-winning designers, developers, researchers, and producers.
How do we work, learn, and play?
The best way to describe the vibe is "strong opinions, loosely held" – we are in constant debate as to what is the best approach to a particular project. We strive to use the right tools for the job and regularly evaluate ways to work smarter. We are passionate about the quality and consistency of the design we produce. The team is free to choose how they work to deliver the best results.
Our team is located in Tallinn and Tartu, and we are generally flexible with where you spend your working hours. However, this position is mostly situated in Tallinn. There will be a lot of working together in the office because of our collaborative way of work.
We have the necessary snacks, drinks, wellness benefits for gyms and other health services, team retreats, and conference visits.
What would you be doing?
As an AD, it is your job to find a compelling, useful and appealing way to visually communicate an idea, be it in the form of a logo or an infographic, a design system, or just a little pictogram.
Join your team in creating modern, functional, and successful brands, physical and digital environments, events, and strategies.
Be a pleasant, helpful, and productive team-mate to clients, designers, developers, copywriters, producers, researchers, and whoever else might cross your path.
Enjoy the challenge when it goes right and embrace it when it does not. Inspire others to do the same.
I'm in! What's next?
Write to me at with your CV and I'll get in touch with you as soon as possible. If you have any questions. Let me know.